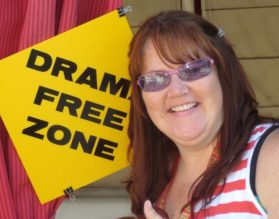 The Coconut Telegraph was out in full force advertising our one-day auction on July 30, 2016 of items donated from the Margaritaville New Orleans and It really caught fire when JD Spradlin of Radio Margaritaville promoted it. Thanks, JD!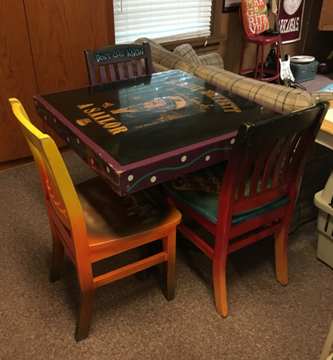 And, wow, just, wow! We had an amazing response to the auction. So many people participated that Sara Kessler, our finance director, worked non-stop for 10½ hours and managed to find homes for all of the dinnerware and most
of the tables and chairs that were in Oklahoma City.
Most of the items have been distributed or soon will be. Based on what we've seen, it looks like everything has found good homes.
Check out the table and chairs that made it to John Bethel's home in Arkansas.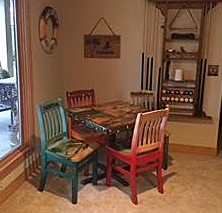 And this new addition to the Grodsky home in Colorado looks fantastic – completely makes that corner, don't you think?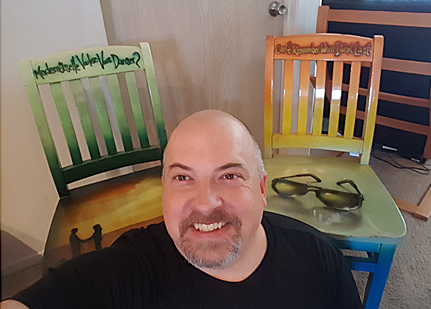 And, there's Ed Schroeder from the Detroit PHC proudly showing off his chairs (and he even sent Sara thank-you flowers!).
Thanks to everyone who participated and helped us raise over $11,000 that will be used to help our fellow Parrot Heads in their times of need when natural disasters strike.