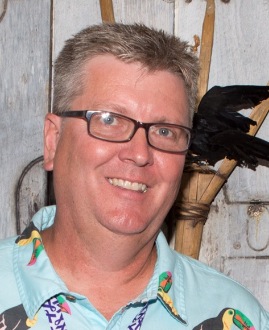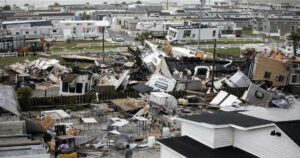 With 100 mile-per-hour winds and seven-foot storm surges, Hurricane Dorian made landfall over Cape Hatteras, North Carolina, Friday, September 6. An estimated 350,000 residents in the Carolinas lost power with the landfall, with the entire southeast coast of the U.S. pummeled with heavy rain, high surf and tornadoes, with storm effects all the way up to Massachusetts.
To our Parrot Head PHRIENDS affected by Dorian, our member supported Parrot Head Emergency PHUND is ready to assist.
If you'd like to help those affected by Dorian, there are many ways you can help the Lone Palm Foundation provide financial assistance to those in need:
If you are attending Meeting of the Minds (MOTM) in Key West, we have more opportunities to help us help Parrot Heads:
The MOTM live memorabilia auction is Saturday, November 2, following the PHIP general meeting at the Casa Marina in Key West. The auction starts at 11 a.m., and we have loads of autographed albums, posters, guitars, NOLA fixtures, a t-shirt quilt and much more.
The SFC Charitable Foundation, and Lone Palm Foundation have partnered with Jimmy Buffett's scenographer, Sidney Strong, to offer one-of-a-kind watercolor paintings based on unique backdrops developed for Jimmy Buffett's tours. A special preview party will be held Wednesday, October 30 in the new HMF Sidecar lounge at the Casa Marina from 4 – 6 p.m. Innovative cocktails will be available for purchase while you view these rare collectible items.

For this event, all attendees will get a 25% discount off their bar tab in the HMF Sidecar.Live music will be provided by John Frinzi and Aaron Scherz.This is a public event prior to PHiP's Meeting of the Minds, so no credentials will be required to enter the Casa. To attend the the auction on Saturday, November 2, you will need to be registered for MOTM and have credentials. Note that you also must be a member of a Parrot Head club to register for MOTM.

Buy a Limited Edition Parrot Head hat from HatLady Bling at the Meeting of the Minds Mini-Mart and a portion of proceeds will be donated to the Parrot Head Emergency PHUND.
If you can, be sure to join us for these exciting opportunities at MOTM, as we show the world how Parrot Heads help Parrot Heads at times like these. Thank you for your support!
Jim Brogren
President, Lone Palm Foundation