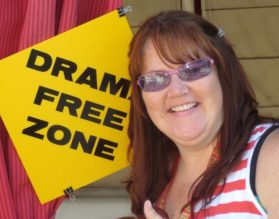 We all know there's no reasoning with hurricane season. Or earthquakes, tornados, wildfires, flash floods or mudslides. There may be no reason, but there is help.
When disaster strikes, Parrot Heads are there to help friends and strangers alike. When disaster strikes Parrot Heads, the Lone Palm Foundation is there to help them. Lone Palm Foundation is the 501(c)3 charitable arm of Parrot Heads in Paradise (PHiP) and Its purpose is to provide financial assistance to Parrot Head club members when natural disasters strike. A donation from Lone Palm Foundation is not a loan and no repayment is required.
Lone Palm Foundation is run by a volunteer board that comes from around the U.S.:
President Jim Brogren – Lakes Area Parrot Head Club
Vice President Joe Lombardi – Metro PHC
Director of Finance Sara Kessler – Central Oklahoma Parrothead Association
Secretary Barb Herzog – Lakes Area Parrot Head Club
Three members from the PHiP Board – Andrew Talbert, Kathy Pfister and David Cohen
You can find out more about our board members on the Lone Palm Foundation board page, and you can learn more about our financial assistance guidelines, as well as apply for help, on our Emergency Phund page.
Reprints and shares
Parrot Head organizations are free to reprint this post verbatim, and share on social media. All reprints must include a link to www.LonePalmFoundation.org. Other organizations should contact us using the Lone Palm Contact page prior to reprinting.