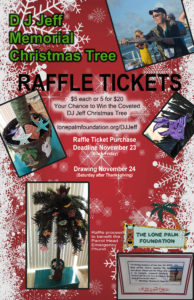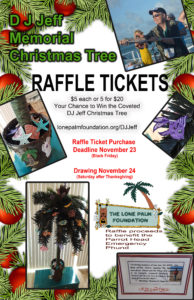 Before there was Trop Rock, there was DJ Jeff.
He started his career in the Trop Rock world in the early 90s, hosting events around the country and defining what this newly classified music genre was. He reached even more audiences through his Amish Beach Party, heard exclusively on BeachFront Radio, where his vast music knowledge and the passion for Trop Rock made for amazing entertainment for all who tuned in to his live broadcasts.
Winner of Trop Rock Radio Show of the in 2009, 2010, 2011, 2012 and 2013, DJ Jeff also won Trop Rock Radio Station Of the Year as program director at a previous station in 2009 and for his BeachFront Radio in 2010, 2011, 2012 and 2013 (and 2014 with Cali Carol continuing BeachFront Radio).
Sadly, Jeff left us in October 2013 after losing his battle with pancreatic cancer, but his work continues today in the fans he earned and the passion for Trop Rock. To honor Jeff, his memory and his passion, the Lone Palm Foundation is raising funds by giving you a chance to win the DJ Jeff Christmas Tree, with sales benefiting the Parrot Head Emergency PHUND.
Tickets are $5 each, or $20 for five, with a purchase deadline of Friday, November 23. The drawing is Saturday, November 24, so be sure to get your purchase in now, using the PayPal form below, to have the chance to win this coveted tree.
Purchases are NOT tax-deductible
Double-check to see that your name, telephone number and email address are included for each purchase
After adding your order to the cart, you will be taken to our PayPal page to complete your purchase
Thanks for helping DJ Jeff's legacy continue, and for helping support the Lone Palm Foundation's mission.